Richmond Plumber At Your Service
Short Pump Plumbers Serving Glen Allen & The Surrounding Areas
Nuckols Plumbing & Gas, LLC has a history in the industry. Our owners come from a generations of plumbers and contractors, and we carry on their legacy of honest, high-quality work. You should be able to trust the plumber who is doing important work in your home or business. We treat customers like family and provide a level of service that makes us their first choice for future plumbing services.
Need a Richmond plumber? Contact us today at (804) 214-2077 to schedule an appointment!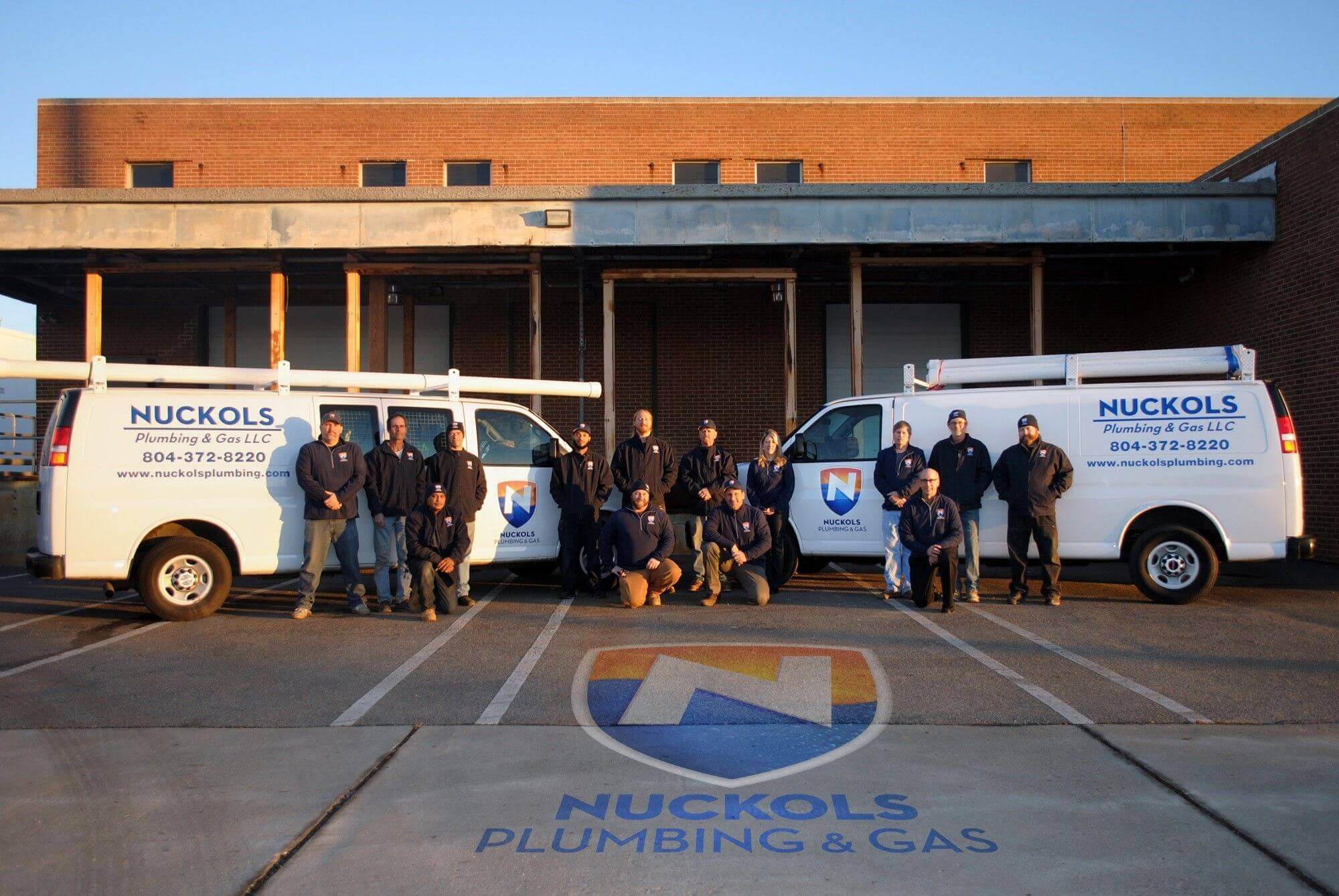 Services You Can Rely On
Our plumbers will seek to protect your home or business with fast and quality work. We make sure that our work reaches the highest level of standards—and our quality can be seen with completed jobs. If you are unsatisfied for any reason, we will make it right.
Our Richmond plumbers offer the following services:
5 Subtle Signs You Need A Plumber
1. Gurgle from unused plumbing appliances - If your sewer line is clogged then the air in your sewer line won't be able to ventilate properly and will be forced to come up through your water. Make sure to call in our plumber in Richmond ASAP because pressure is building.
2.Bugs and animals attracted to your yard - If there's a leak in your sewer line it may be difficult to spot. But your neighborhood bugs and animals will love the added nutrients to your soil.
3. Some cold water in your hot shower - If there's a leak in the line that brings cold water into your water heater, it could leak incoming cold water with outgoing hot water.
4. The musky smell of mold or mildew - Not all leaks produce visible water stains. If you smell mold or mildew but can't find where it's coming from it could be on the inside of your walls from a slight leak.
5. Stains on your plumbing appliances - When you have hard water, your plumbing appliances will get stains as a result. This happens because while water evaporates, the minerals in your water don't and will produce this noticeable problem.
Complete & Professional Services From Start To Finish
Nuckols Plumbing & Gas, LLC uses over 30 years of experience to provide a complete suite of services to customers. A plumber from our team will be there from the earliest stages of your job and will ensure that finishing touches are complete. We do all our plumbing in-house, and only work with trusted, proven, and experienced contractors.
We regularly work on businesses, homes, and have even been trusted with the plumbing in some of Richmond's oldest historical buildings. As residents of Richmond, we are happy to help keep the comforts of the city's plumbing in working order! After 30 years of plumbing, we are Richmond's experienced plumbing solution.
Contact us today to find out how our Richmond plumber will help you with your plumbing needs! Same day appointments are available when you call (804) 214-2077.